TRADITIONAL CHILDREN'S PORTRAITURE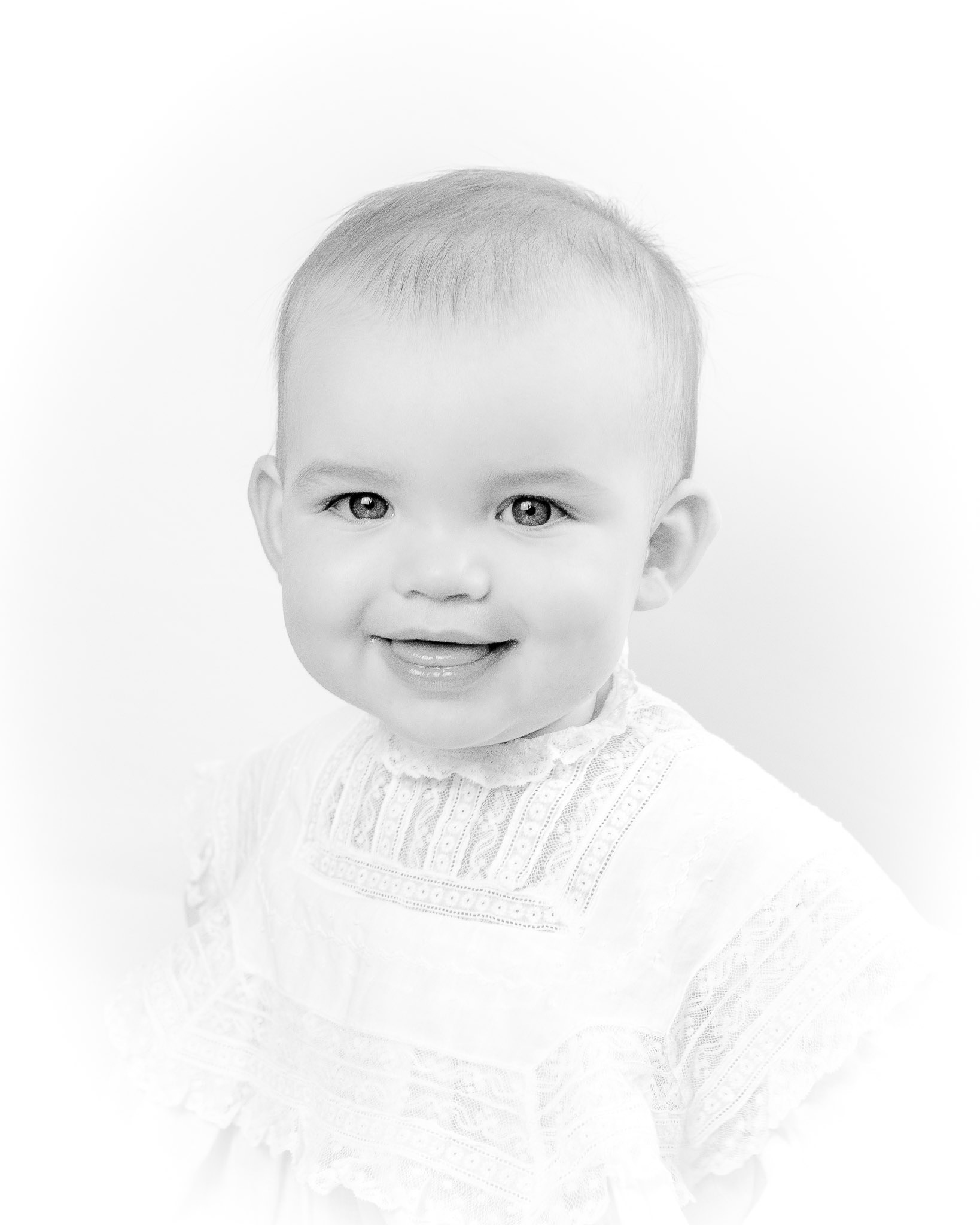 THE PROCESS
Heirloom Vignette Portrait Sessions take place in Augusta, Georgia at Summerville Studio, located at 2611 Central Avenue. We offer classic vignetted and composite portraiture in color and black & white. These sessions are ideal for babies and children who can sit independently and older.
Families receive a 15 minute private session for each child being photographed. One outfit change is allowed if desired. Your curated proofing gallery from which you will select your final images will be delivered to you for viewing within 1 week of your portrait session. Once you have selected your final images, they will be edited in detail in both color and black & white. 
​​​​​​​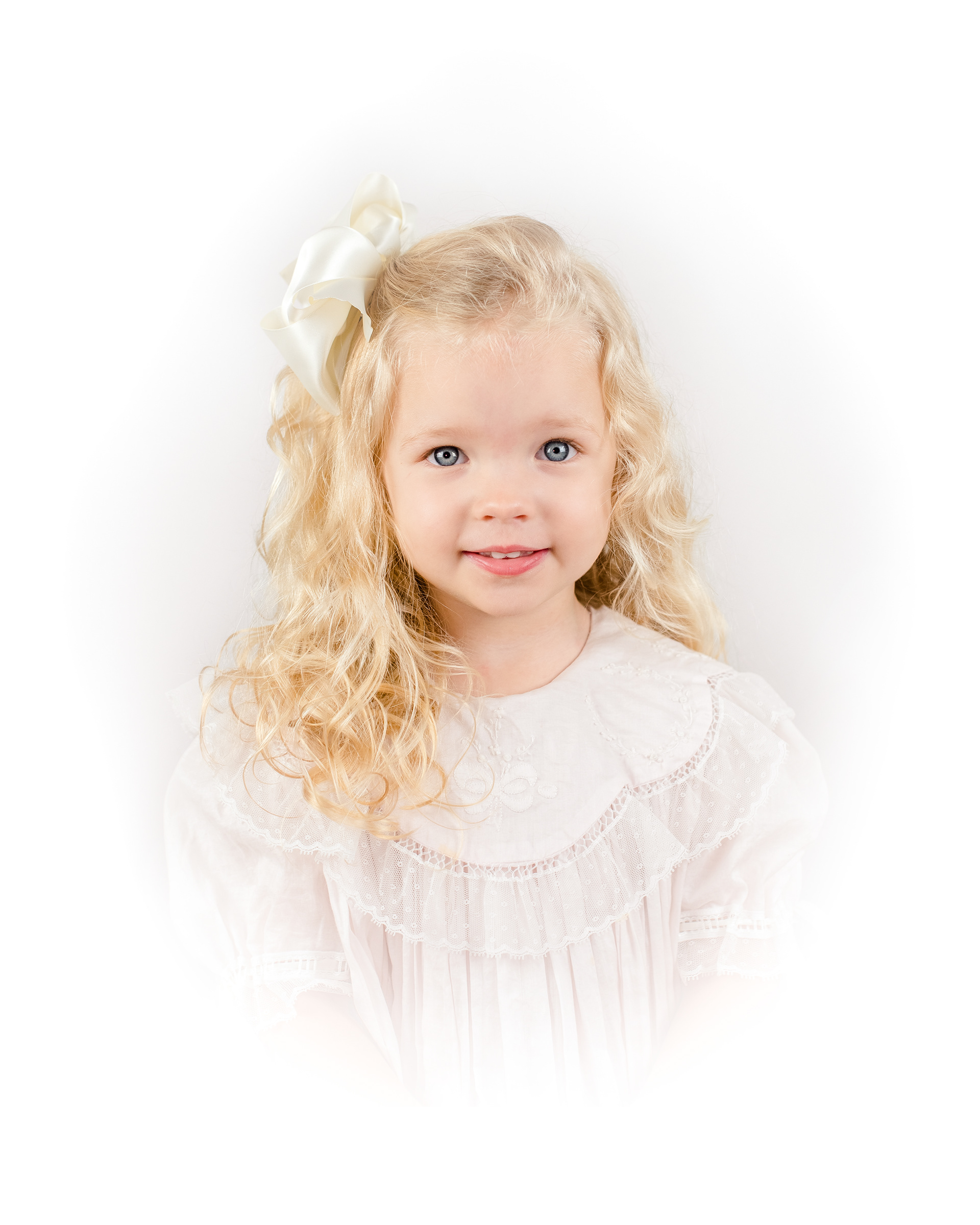 INVESTMENT
$250 per additional sibling photographed the same day
The session investment includes photographer time and talent the day of your portrait session, the creation of a curated online gallery of watermarked proofs from which you will select your final images, and detailed edits of your final selections.  Siblings photographed on the same day will receive the same package at a discounted rate. Sessions may not be combined for siblings, but group sibling photos can be taken upon request at the end of your portrait session! 
​​​​​​​​​​​​​​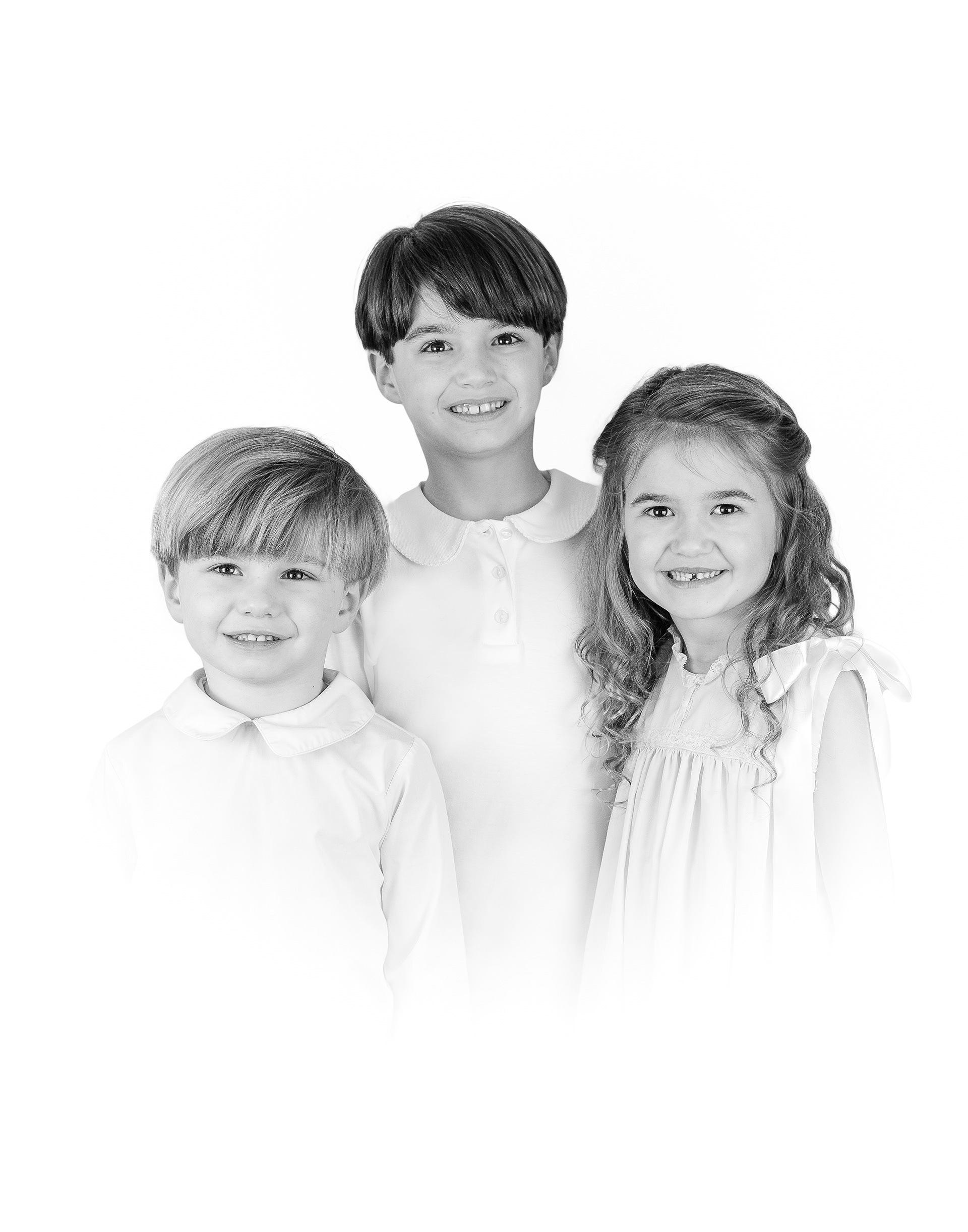 PRINTS
Prints are available for purchase separately through your online gallery.
​ ​​
Fine Art & Deckled Prints are printed on beautiful papers that are museum-quality, 100% cotton, and acid free. These papers have a gorgeous texture to them, are resistant to yellowing and fading, and will last a lifetime. Deckled prints have carefully hand-torn edges that add a beautiful softness to classic portraits. 
It is my hope that your timeless portraits will be displayed in your home as art and treasured for generations! 
​​​​​​​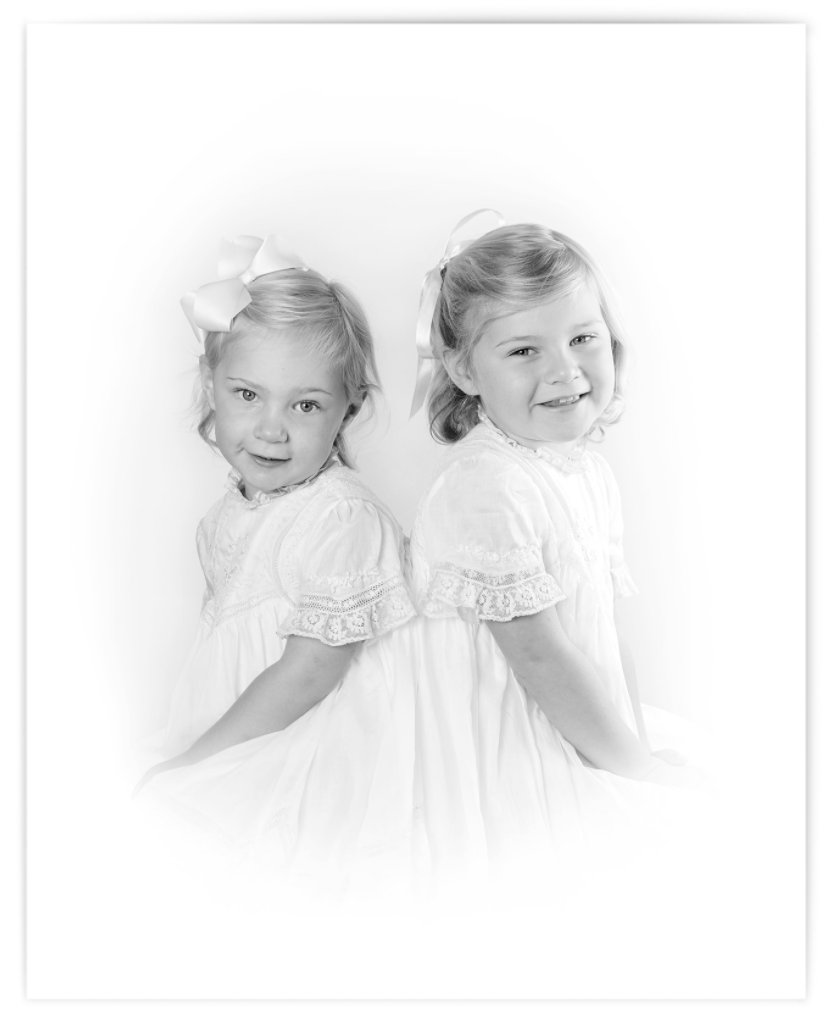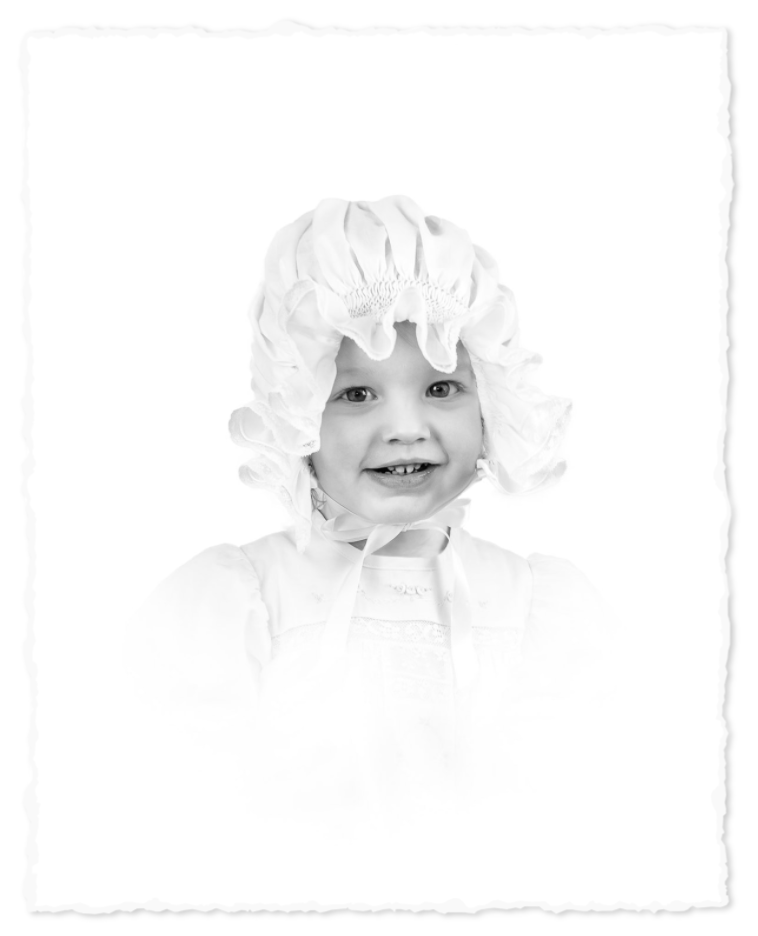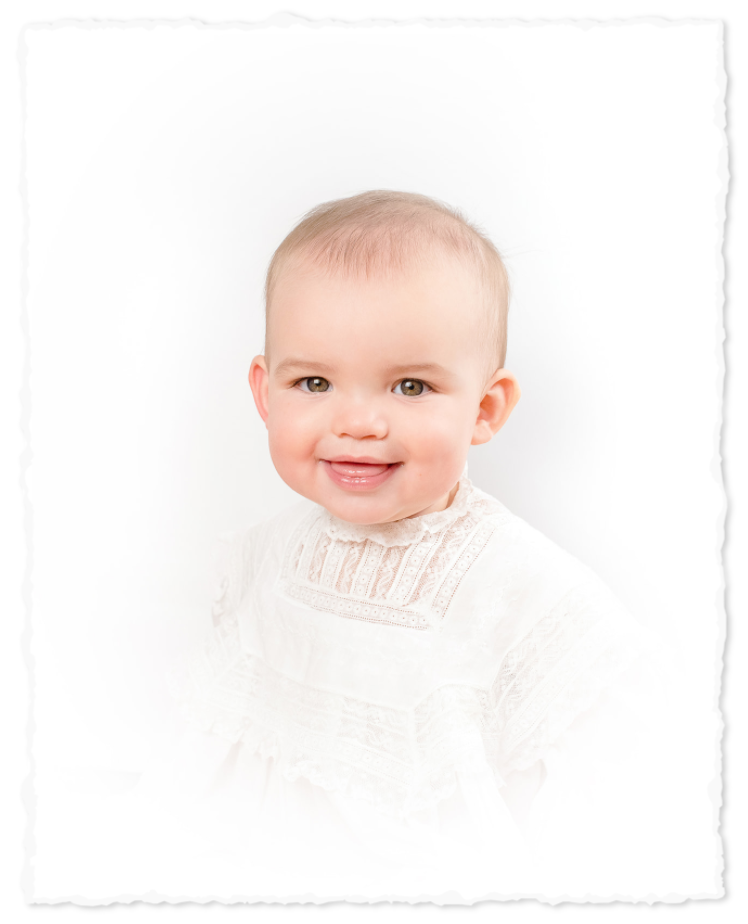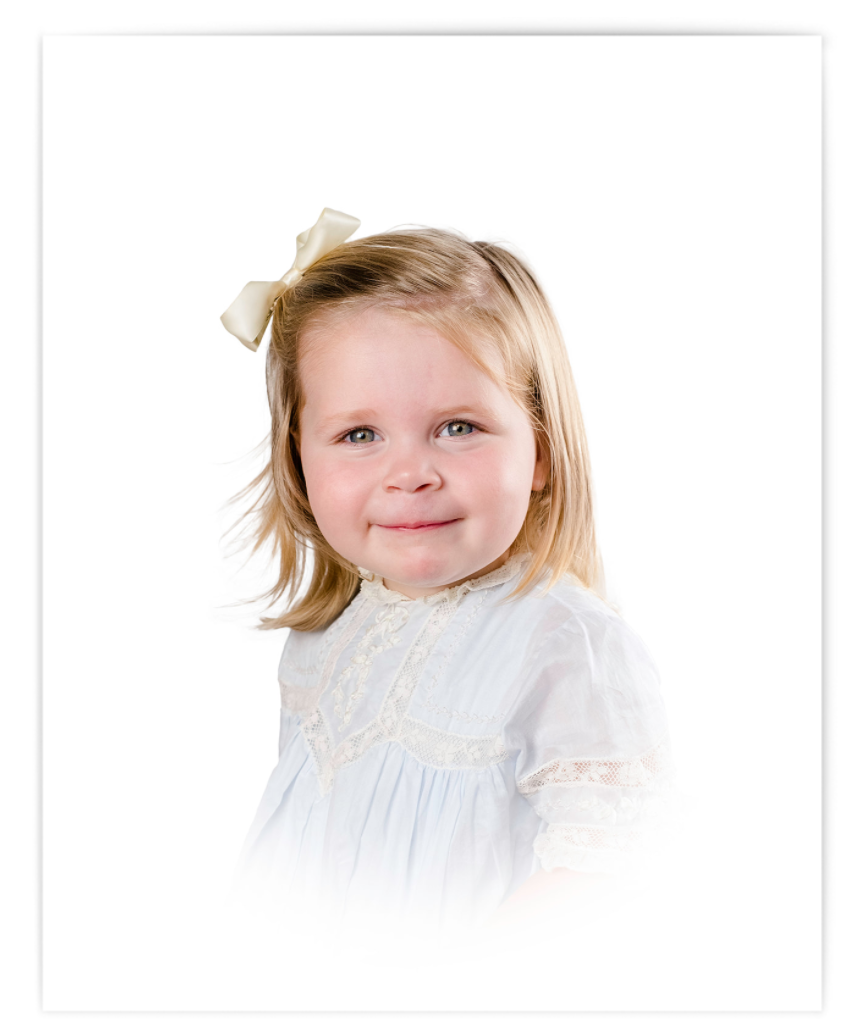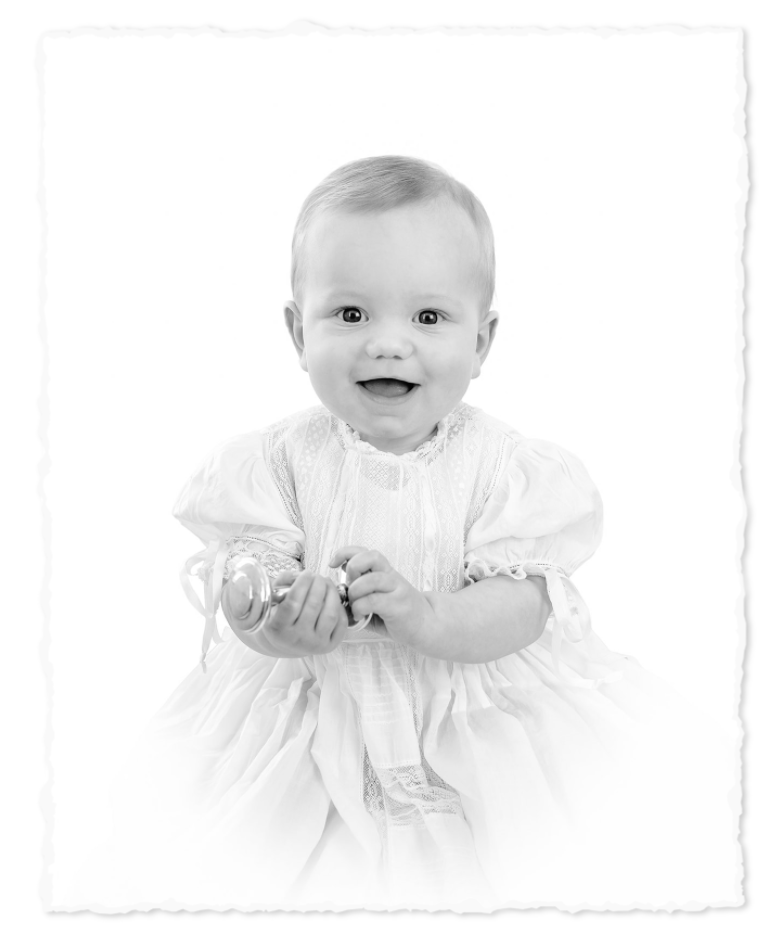 DIGITAL FILES
Web-sized watermarked images are included and available for download and social media sharing when your final gallery is delivered. The purchase of single-image high resolution digital files is available should you wish for a digital file backup.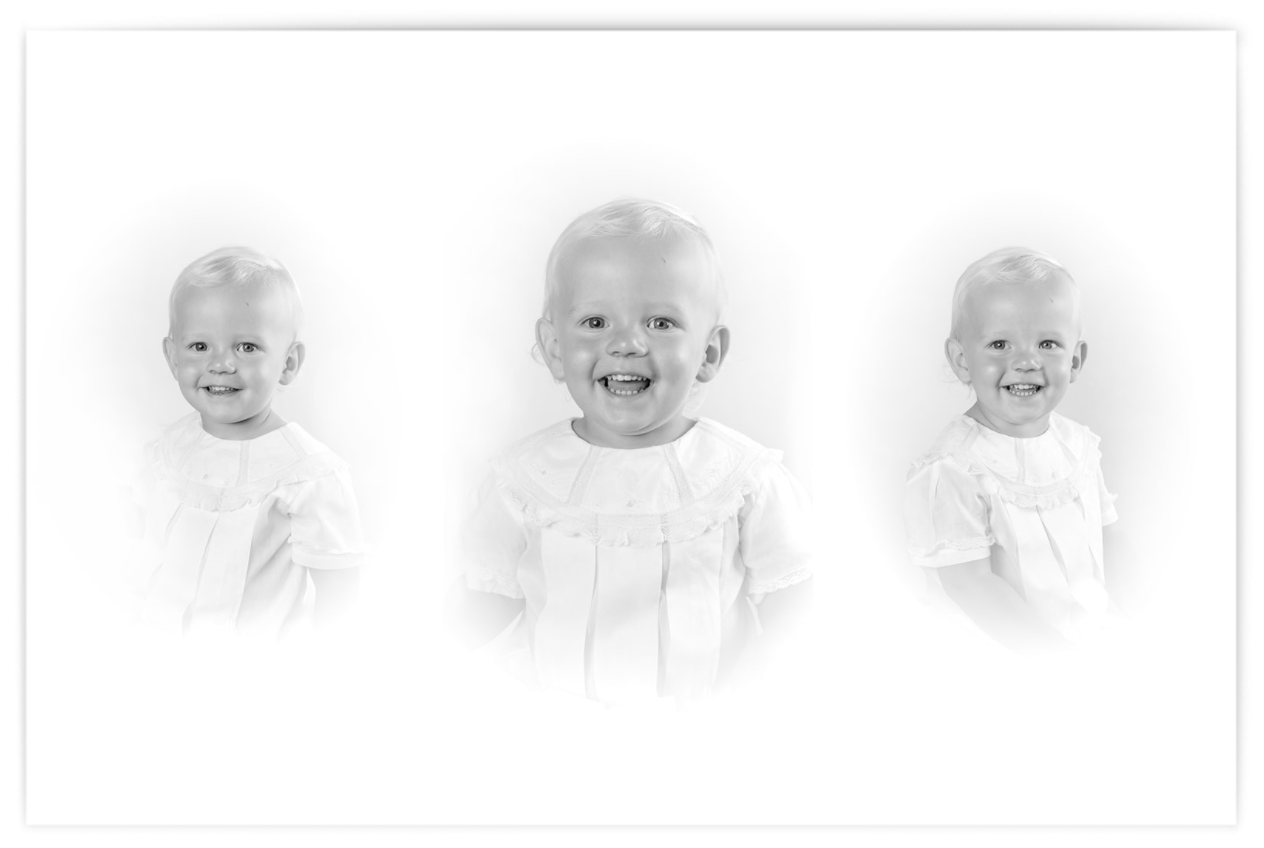 CUSTOM COMPOSITES
A Composite Portrait is a combination of multiple vignetted photos in one print. Composites are custom-designed and may contain multiple images of one child or single images of siblings. 
FINE ART COMPOSITE PRINTS
8 x 10  3 face composite    -    $125
8 x 10  5 face composite    -    $140
11 x 14  3 face composite    -    $150
11 x 14  5 face composite    -    $175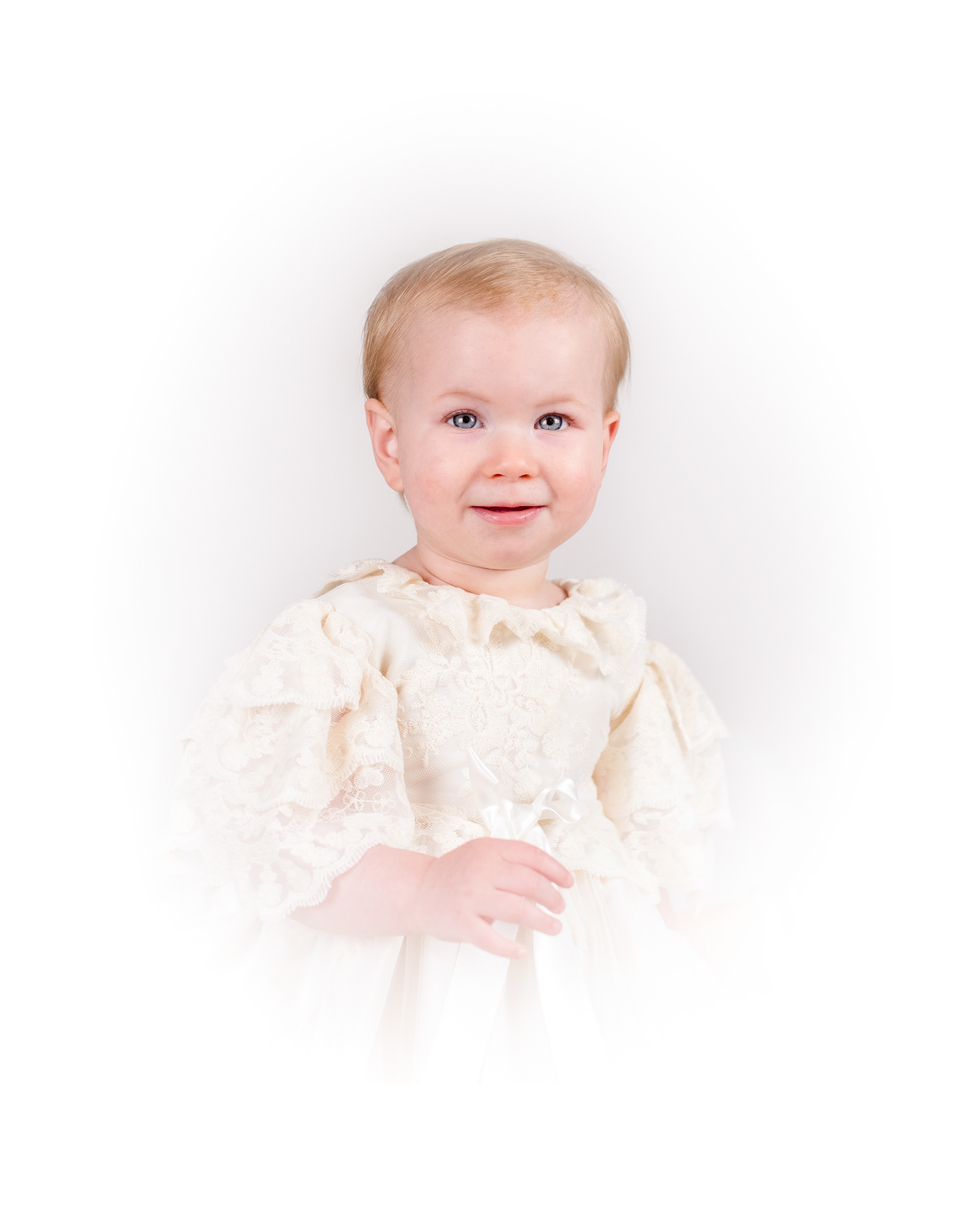 Join our family of email list subscribers (via the "Contact" tab) to be notified of Heirloom Vignette Portrait Session dates as they are released!